Please click on this link to find the propeller that you want.
Total : 0
Propeller Kits & Rubber Hub
Note:All the Original kits(O.E.M) are still usable.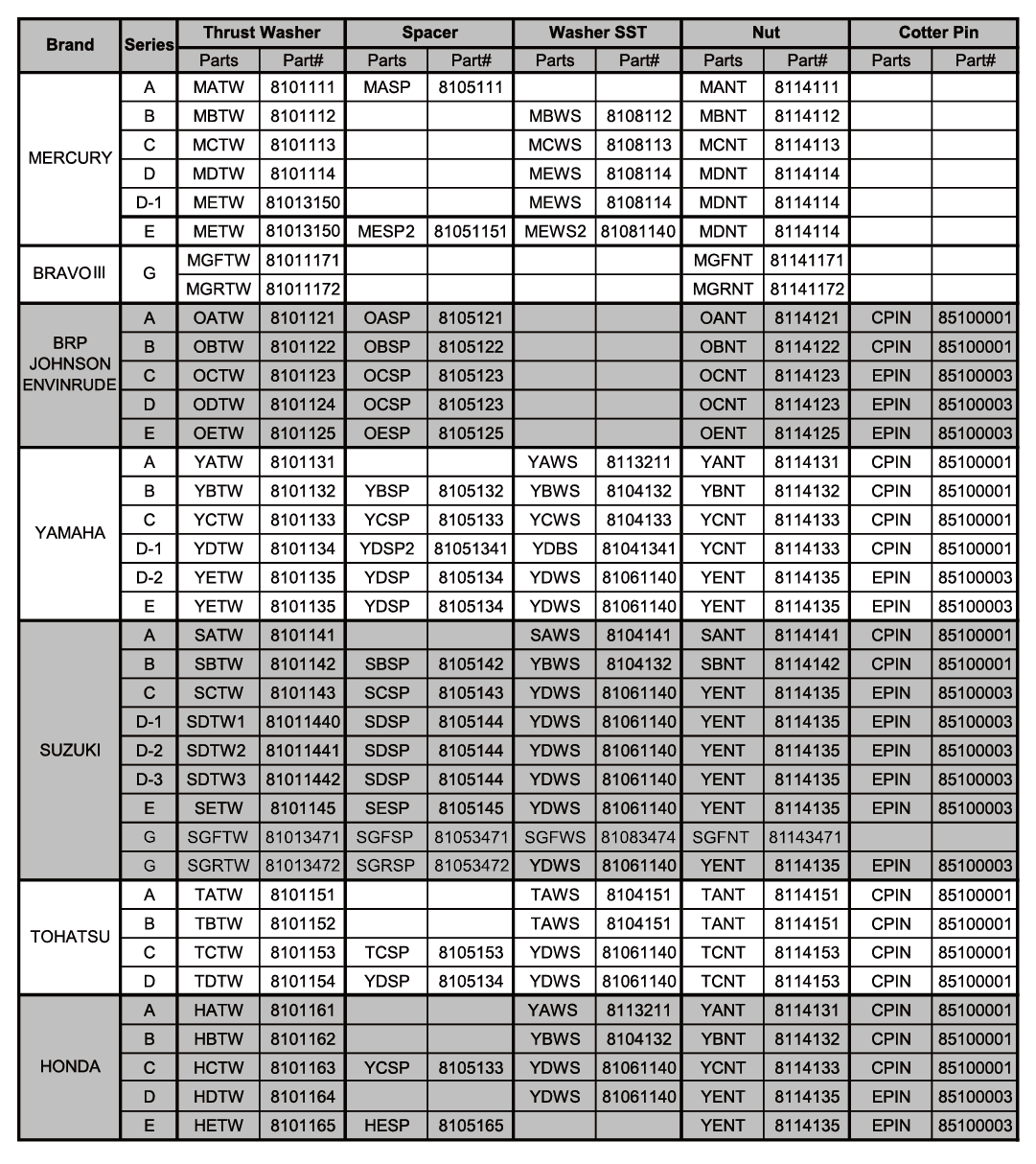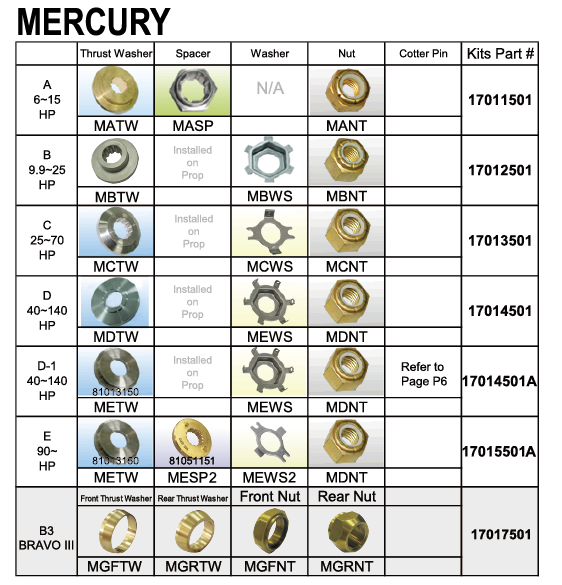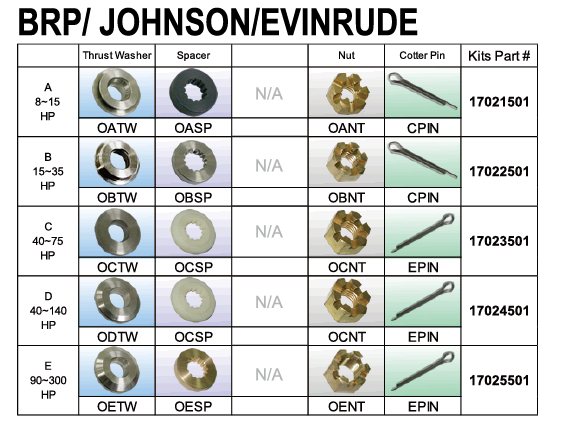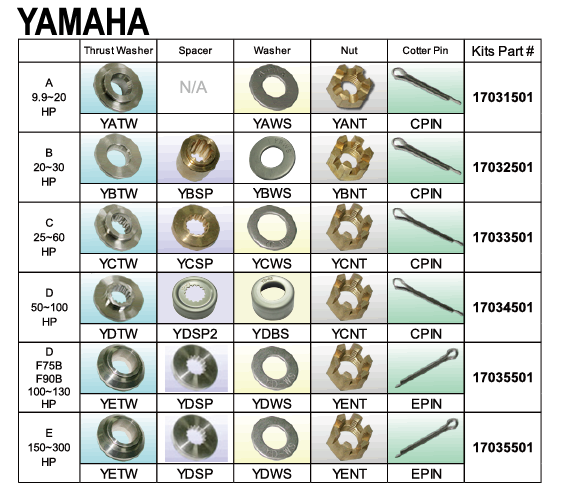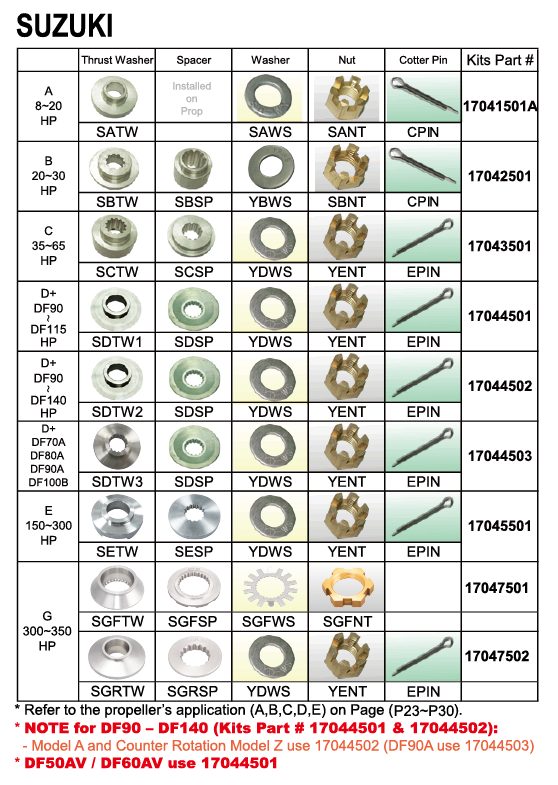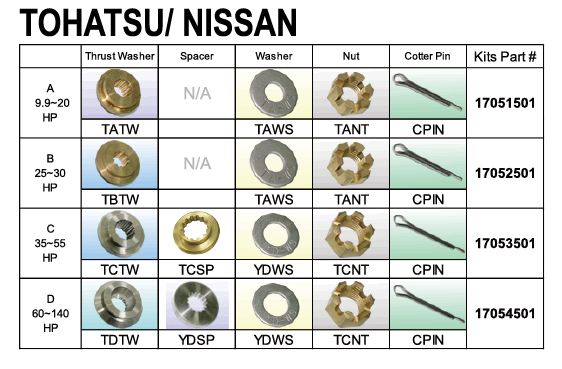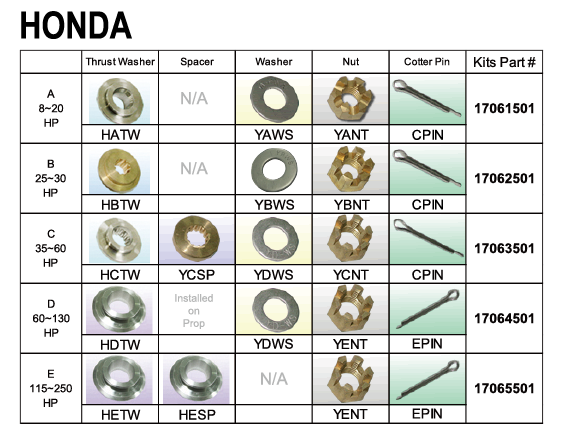 Rubber Hub
After many years of research and development, SOLAS has developed an advanced series of rubber bushings with a strong and durable rubber compound. With the required equipment the rubber hubs are designed to install simply by pressing them into the hub with minimal of effort. However, they still offer excellent gripping force to keep the propeller from slipping.