Please click on this link to find the propeller that you want.
Total : 0
Other Props
High Performance
The SOLAS Ski Propeller is designed with a revolutionary new blade geometry to handle a wide range of conditions, from family recreation to sporting and competitive events.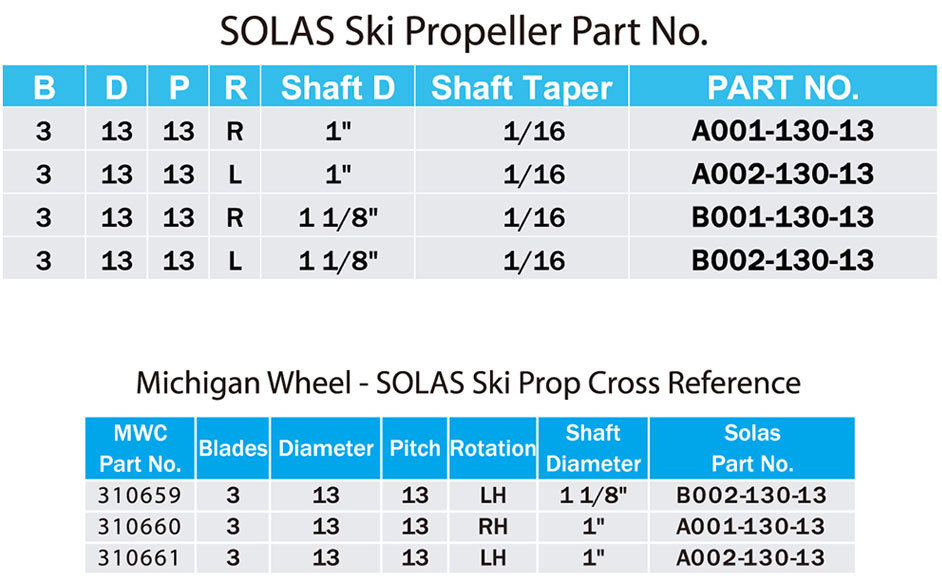 Plastic Props ( 2.5 ~ 3.5HP )
SOLAS has developed a plastic series of propeller to meet the special requirements of small horsepower applications.
SOLAS uses the most advanced design and manufacturing technology to produce the best propeller for portable outboard motors.