Application
SOLAS Part No. Coding System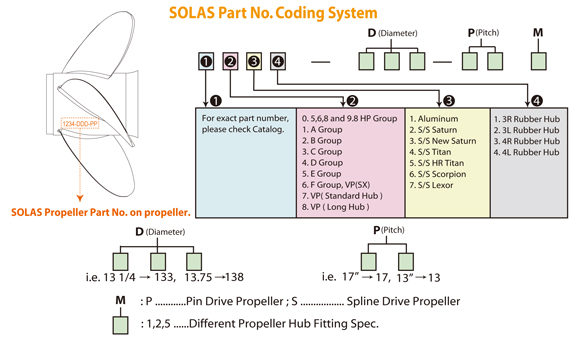 Application
SOLAS offers a variety of propeller products to satisfy a wide range of engine and hull configurations. The following chart will help you choose the correct SOLAS propeller to meet your specific boating application.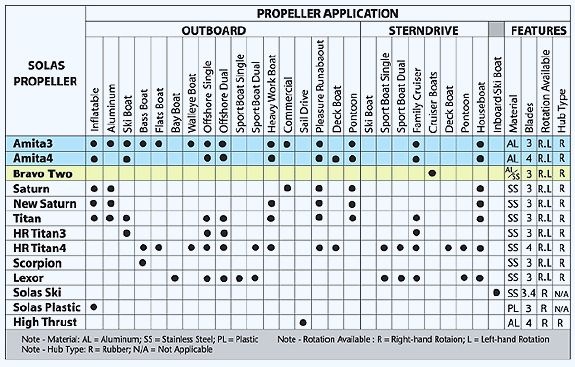 Still can't choose the right propeller for your boat?
Please visit www.solas.com to find more information about propeller application. Or simply find and call our distributors & dealers near your location, they will be glad to help you to choose the right propeller.