Total : 0
Impellers
Our Advantage
Continuous Product Improvement
SOLAS has a wide range of propulsion designs from straight pitch impellers (like the Super Camber series, X Prop, and Concord) to our newly developed Dynafly series. SOLAS continually develops and improves its impellers.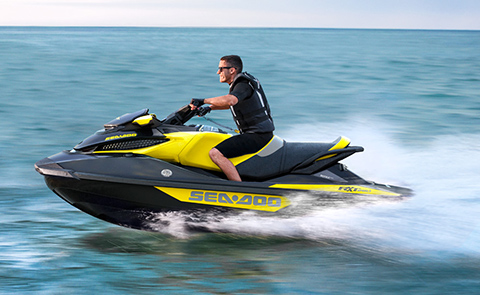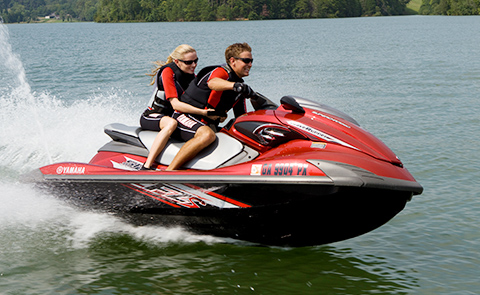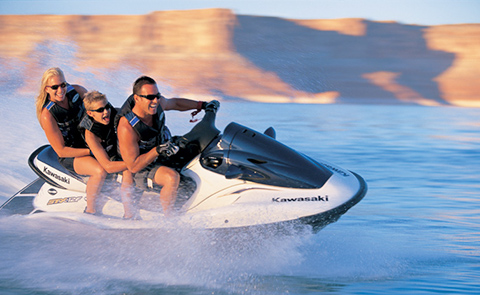 SOLAS sponsored a great deal of professional racing teams including Chris Fischetti, Chris MacCluggage, Dustin Farthing, Dustin John Motzouris, Eric Malone, Jeff Jacobs, Karine Paturel, Lloyd Burlew, Nicholas Rius, Rick Quelch, Rick Roy, Tera Crismon, Tracy Lathwood, and many other well-known racers around the world in the past years. The outstanding success of SOLAS sponsored riders demonstrated the proven excellence of the SOLAS Impellers. The valuable design feedback from these world-class racers supports the creation of SOLAS perfect geometry in all kinds of PWC applications.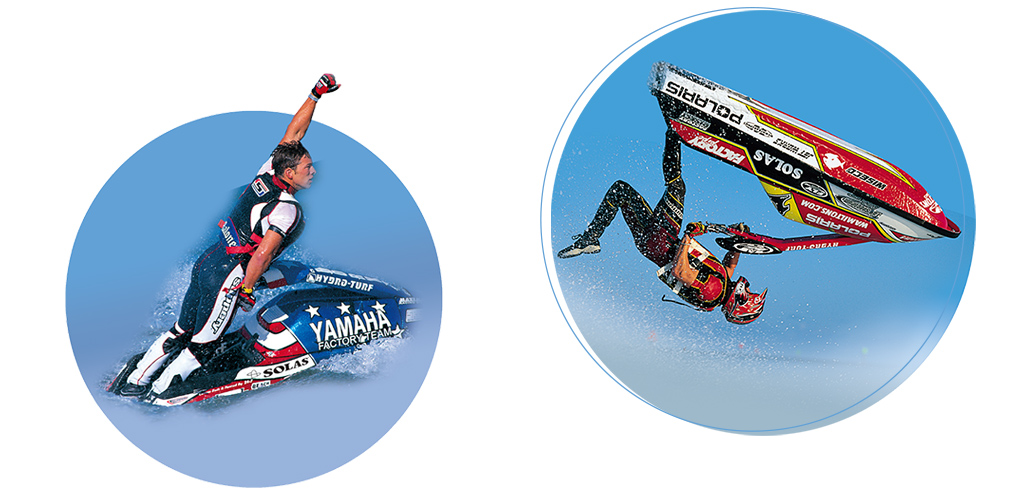 Series Introduction
TWIN IMPELLERS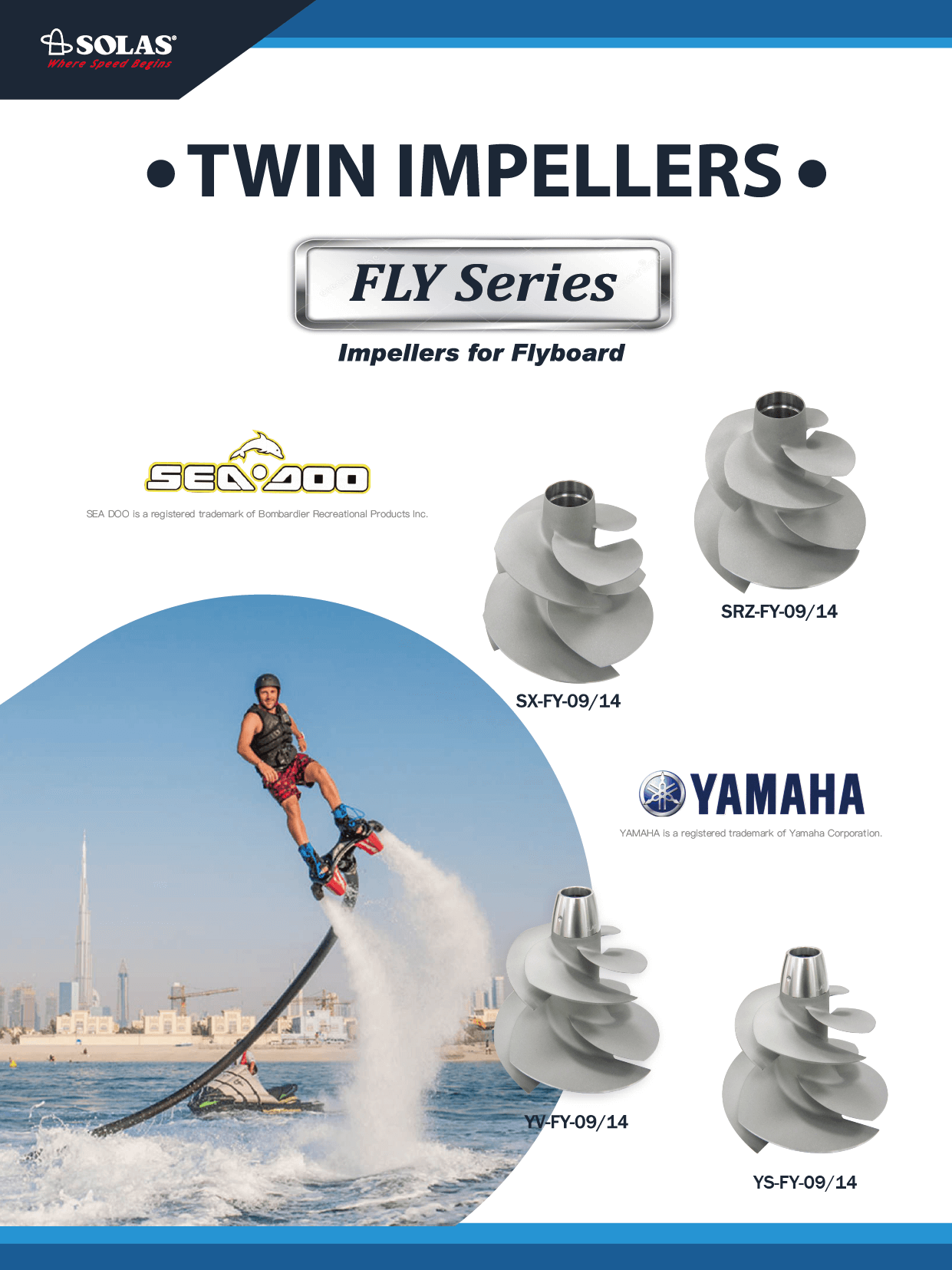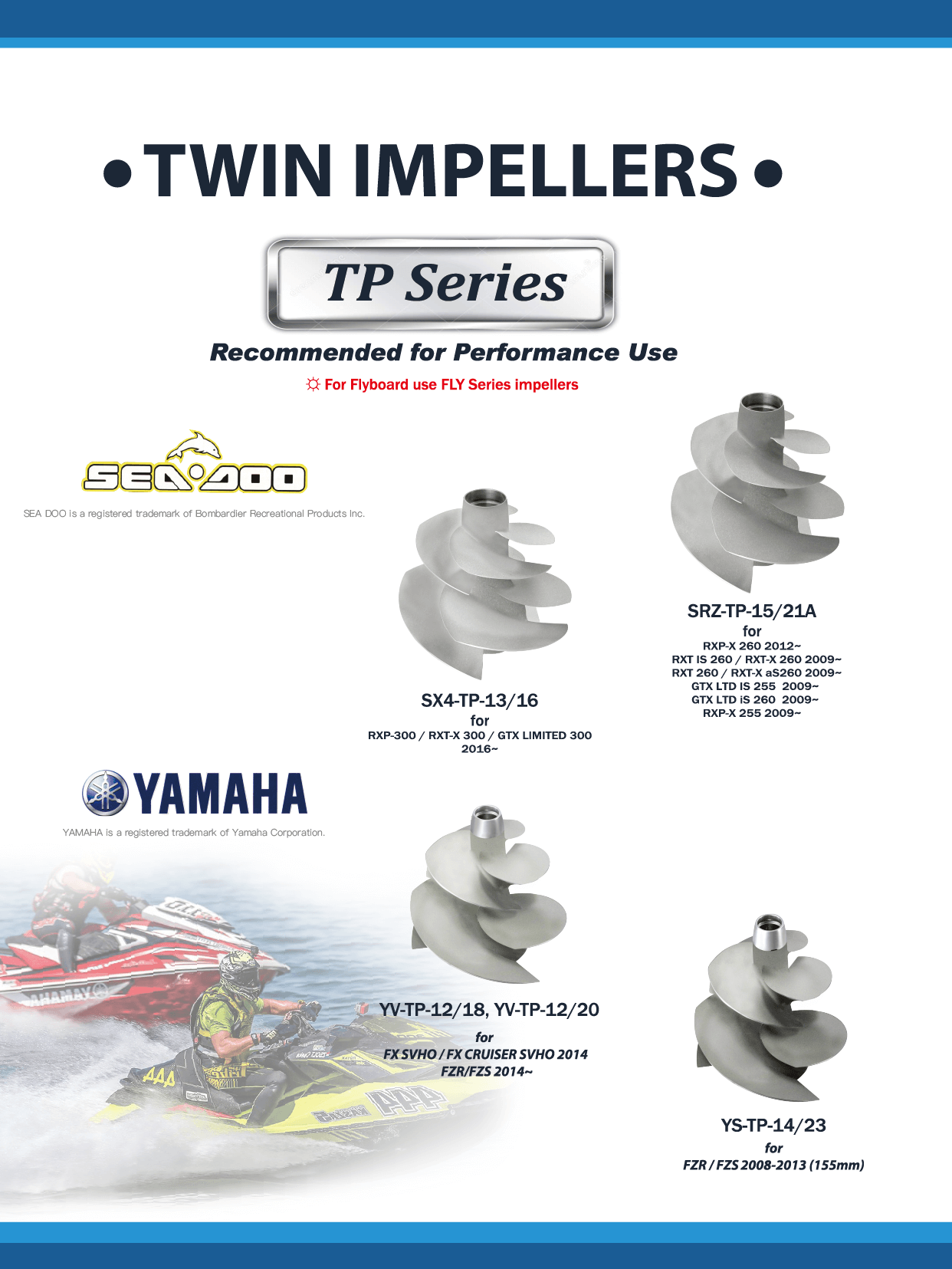 Concord - The Power Torque Series
With features like a large blade area and a unique geometric blade design, the SOLAS Concord Impeller delivers remarkable thrust and extraordinary efficiency. As four stroke technology becomes mainstream in the PWC world, the Concord design truly enhances the engine characteristics, not only delivering incredible acceleration but excellent top end performance. From water skiing to high speed cruising, this technologically advanced power torque design with its radial leading edge will offer everything you could ask for in an impeller.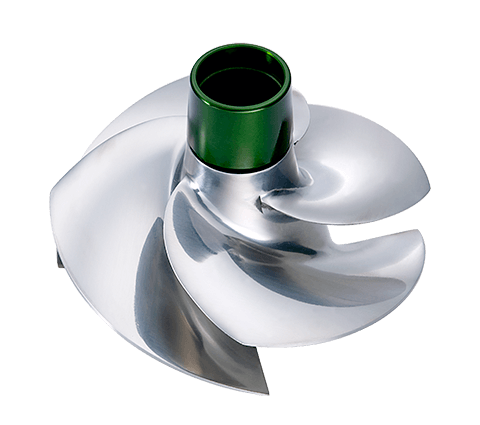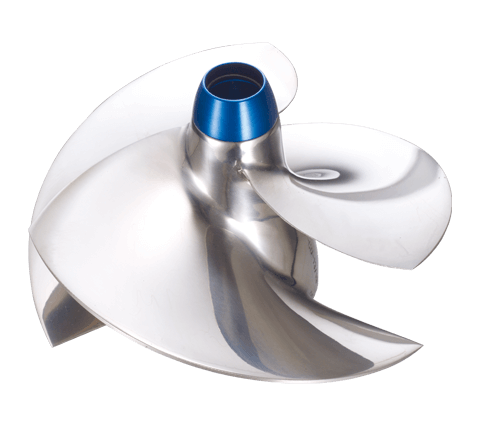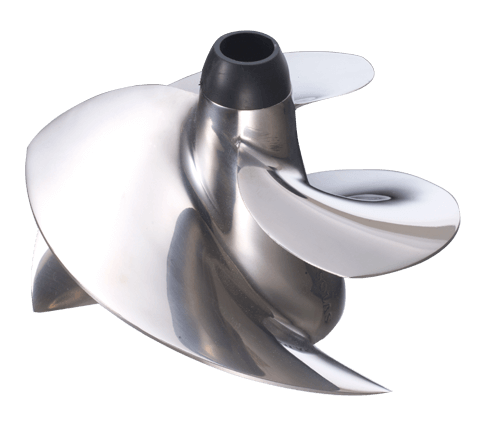 Dynafly - - Maximum Acceleration
Our new impeller is designed to give high compression ratio pumps a stronger acceleration with less cavitation. This impeller is capable of giving your PWC an incredible boost in its performance. The SOLAS product line includes Dynafly impellers for the Kawasaki Ultra 150 pump and the Sea Doo 951 pump. SOLAS also has developed new impellers for other pumps. Please check the application chart for further details.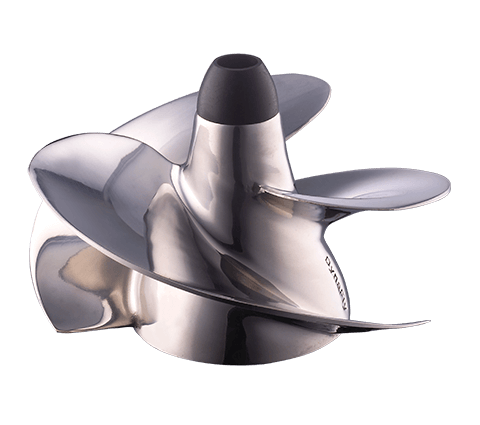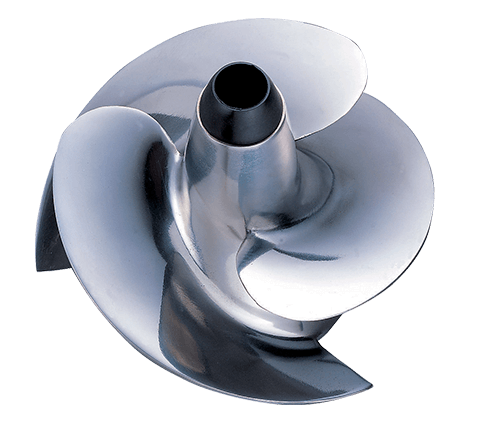 X-prop - High Speed & Ultimate Performance
The SOLAS X prop qives you the most powerful propulsion in the water from an advanced design that incorporates a high compression hub and cambered blades. Enthusiasts looking for speed and acceleration from the novice to the professional, will be satisfied using this impeller. You can trust the harsh field testing of he X prop by Team SOLAS.